About
Hello! I am Thodoris Armenis. Web Developer and Designer.
Experienced Web Designer with a demonstrated history of working in the information technology and services industry. Strong information technology professional skilled in Web Design, Bootstrap, Cascading Style Sheets (CSS), PHP, and WordPress.
Basic Information
Address:
Evaggelou Napoleontos 2, Corfu 49100, Greece
Work Experience
January 2018 - Present
GlobalSol
Web Developer/Designer
GlobalSol specializes in providing online solutions for clients in the hospitality industry, hence at this moment I am building websites which are optimized for generating the most reservations possible. Something achieved via following Google's latest guidelines to create as clean and as SEO optimised websites possible.
April 2015 - January 2018
Open Technologies
Web Developer
As a Web Developer in Open Technologies I designed and constructed dozens of WordPress websites for a wide array of clientele. Most of these websites were created by my own custom WordPress themes using the latest technologies and methods in order to meet each client's specific needs and requireements.
March 2009 - April 2011
Artoo
Web Developer
My initial in Artoo agency was a 6 month internship. This developed to a full time position for almost 2 years during which I gained a lot of experience. I was mainly involved in maintaning and adding new features in a custom CMS written in PHP as well as providing support to our clients.
Education
2005 - 2010
Bachelor's Degree
Bachelor of Computer Science
Technological Institute of Thessaloniki
My first taste of the field of IT was here. The main field of studies was programming simple applications with Java. Other areas that were covered were an introduction to relational databases, software engineering and of course the field I sticked with: programming for the web.
References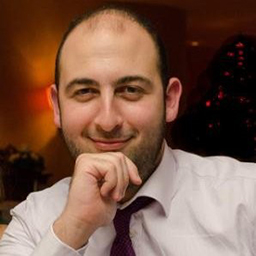 Nikos Mitsopoulos
CEO / DigitalWise
Thodoris works on a freelancing basis for DigitalWise as a WordPress developer. His services are always punctual, fast and with great attention to detail even at a last minute notice.
Contact Me
Address
Evaggelou Napoleontos 2 Corfu, Greece
Phone
+30 699 5334 734
Email
tharmenisgmailcom